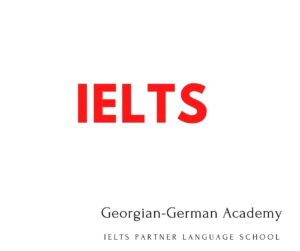 5 May 2022
Georgian-German Academy has become a partner of IELTS, a leading international English language exam system.
IELTS is an international English language certificate which is recognized all over the world as proof of English language competency. It is particularly popular in Europe, the UK and Australia, where the universities quote often receive students according to the learners' IELTS bands.
The minimum band score for IELTS in European and British universities is 6 or 6.5.
Georgian-German Academy's partnership with IELTS includes giving the IELTS results verification document, the so-called IELTS Test Report Form (TRF). The students who have already taken/passed the IELTS exams can receive information about the results via Georgian-German Academy.
The Academy plans further to develop the relationship with Cambridge University and IELTS. The Academy has already become an IELTS partner organization in the IELTS recognition programme.
Also see: Georgian-German Academy has become a member of Cambridge University Penfriends Initiative