Our partners
Please, see the list of our partners. The list is regularly updated. We coordinate with our partners in terms of visas, accommodation and learning process.
The United Kingdom

The Language Gallery delivers high-quality language courses at a number of locations worldwide. With schools in London, Manchester, Birmingham, Berlin, Hannover, Vancouver and Toronto. All of the facilities are conveniently located at the centre of the cities in which they are located.
---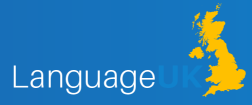 At LanguageUK they value a positive and personalised learning environment where the teachers will get to know you and all the other students. The students have names, not numbers and are treated as individuals.
---

LSI has an extensive network of schools located around the world . You can learn English in one of our schools in England, Canada, the USA, New Zealand or Australia. We also have language centres in France and Switzerland.
---

Language Link was established in 1975 and is now one of the most successful international language training organisations. Our London school is accredited by the British Council and we are members of English UK. Our teacher training school is recognised by Cambridge ESOL.
---
Germany

Das Akademie is one of the successful German language schools in Berlin. It offers learners general and German language exam preparation courses.
---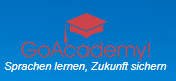 GoAcademy is a distinguished German language school in Düsseldorf, Germany. The school offers learners diverse and high-quality German language courses.
Copyright © 2018 Georgian-German Academy. All Rights Reserved.